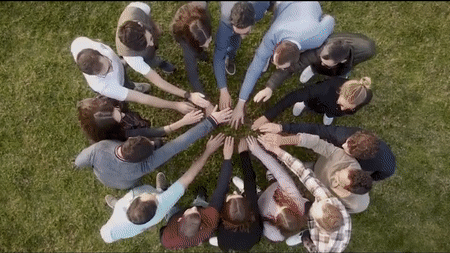 What is it like to be a parent at HiJiffy?
Doing our research for this post, we spoke to parents in our team and learned about their experience of balancing their family responsibilities and career at HiJiffy. Let's hear directly from them.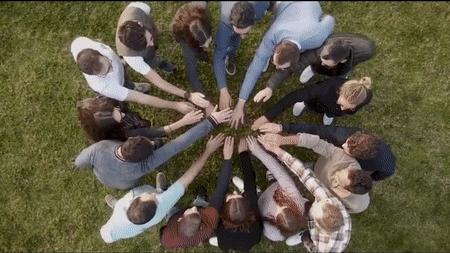 Alizé, Sales
When I accepted the job at HiJiffy, my daughter was 9 months old and I was looking for a company that understands the challenges parents (and I am talking about both mothers and fathers) have to face. You have to multitask and balance your agenda to find space for your professional and personal life.
Working at HiJiffy is all about trust. Sometimes as a parent, you are not 100% in charge of your agenda. The team has always been very supportive when I had to adapt my day to look after my daughter. They always show understanding when things do not go as planned… My personal situation is also always taken into consideration when we have to travel to events.
Débora, Product
I've been working at HiJiffy for about three months, so it is still early to reflect on my career progression here. But from what I see from the other team members, it's clear that this topic is more related to each person's work and dedication, regardless of being a parent or not.
As a parent, one of the most important things in the day-to-day is knowing that I can be present when my kids need me. HiJiffy's remote policy and the transparent communication between team members allow me to do that without having to worry about losing my job.
A good example of that is that on my first month working at HiJiffy I had in less than 24 hours three big things happening with my kids:
My daughter turned 12, and I had to prepare a little birthday dinner for her. So I left work in time to be able to do so.
My middle kid had a carnival parade the next morning. He was thrilled I was able to be there. I had to leave work for 1 hour to do so.
My little one had an accident during bath time... I had to rush to the hospital with him to get stitches that night.
These situations were the source of so much stress and agitation, but not about my job. At work it was all good, my tasks were done, and I could be a mom, be present, and not be concerned. That is priceless.
Life is full of ups and downs. I'm delighted to work at a place where the whole team is always ready to celebrate the ups with you or send you the good vibes needed for the not-so-good moments life throws at you.
Margarida, Marketing
During my job interview with the CEO, I had to breastfeed my 5-month-old boy while having an interview on a video call. It was not an issue at all and then I realised that HiJiffy was a company with a very different culture and support.
I feel supported in my everyday experience, for example when I don't get asked why I leave early when my kid gets sick and I have to go. When I need to stay with my kid at home for some reason, the company supports me because they know that I will deliver my work. HiJiffy believes in our capacity for management and responsibilities, and that, for me, means a lot.
Bea, Sales
I need to take my 2-year-old baby to the kindergarten every morning and pick him up at midday to drop him off at my parents' house. At HiJiffy there is no "being late" since I can organise and manage my working hours, respecting the conciliation of personal and family life
My colleagues and line manager have created a flexible and inclusive work environment. No judgements or feeling that I need to excuse myself. Communication is key and it is very easy.
Fabio, Product
As a parent, I have had a fulfilling experience in balancing work and family responsibilities with the aid of HiJiffy. One of the most notable benefits of this arrangement is the ability to pick up my child from school at the end of the day. Such a perk is invaluable to me, as it would be very challenging and stressful to seek out an alternative solution otherwise.
Being a parent is very demanding, with many sleepless nights and the constant feeling of being tired, but logging in to work was never a chore as many of us at HiJiffy have kids and we support each other. That kind of supportive work environment allows one to reach for help when needed making the workday flow in productive manner, so the objectives are achieved allowing for a career progression.
Join the HiJiffy team
Do you share our values and see yourself thriving in our work environment? Check our current job openings.